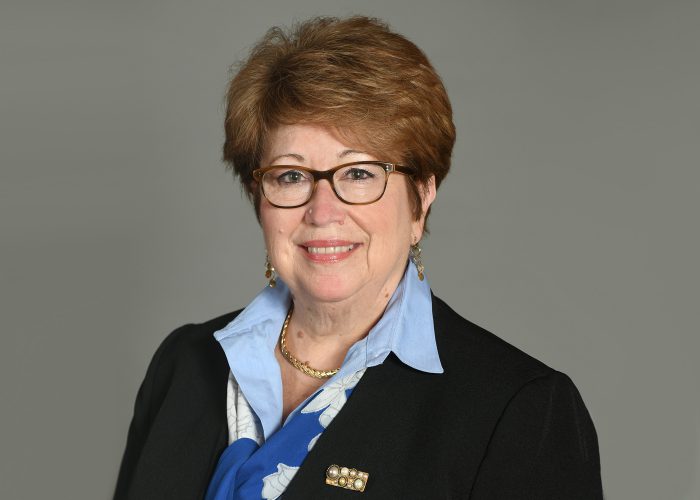 Kathleen Dumais
Senior Counsel
Kathleen Dumais received her undergraduate degree cum laude from Mount Vernon College in Washington, D.C. and her J.D. from the University of Maryland, School of Law. She is a member of the bars of Maryland, the U.S. District Court for the District of Maryland and the District of Columbia. Her practice includes complex divorce and custody matters.
Kathleen is a fellow of the American Academy of Matrimonial Lawyers (AAML), a national organization whose members are recognized for maintaining the highest degree of professionalism, integrity and excellence in the practice of family law. She is one of about 32 attorneys in Maryland to be named to this group. She received the Beverly Groner Family Law Award from the Maryland State Bar Association Family and Juvenile Law Section in 2010. In 2010 she also received the Dorothy Beatty Memorial Award from the Women's Law Center of Maryland and the Rita Davidson Memorial Award from the Women's Bar Association of Maryland.
Additionally, Kathleen is an elected member of the Maryland House of Delegates, representing District 15 in Montgomery County since 2002. She currently serves as Vice Chair of the House Economic Matters Committee and chairs the Insurance Subcommittee. As Majority Leader during the 2019 Legislative Session, she assisted the Speaker in marshalling through the House Democratic agenda. From 2003 through 2018, she served on the House Judiciary Committee and was Vice Chair of this Committee for eight years. Delegate Dumais served on the Commission on Child Custody Decision-Making. She is currently Vice Chair of the Economic Matters Committee, House Chair of the Joint Committee on Legislative Ethics, House Chair of the Marijuana Legalization Work Group and sits on the Legislative Policy Committee.
She received the 2014 "Casper R. Taylor, Jr. Founder's Award" from Speaker of the House, Michael E. Busch, which is given to a sitting member of the House each year for their steadfast commitment to public service and the integrity of the House of Delegates. She has received numerous legislative awards for her advocacy for victims of domestic violence and sexual assault, including the 2018 Visionary Award from the Maryland Coalition Against Sexual Assault. She has also been recognized for her work on criminal justice reform and public safety. She received a 2018 Legislative Award from the Maryland Medical Society (MedChi)."
Contact
Location: Rockville Office
Phone: (301) 762-1696
Fax: (301) 762-7691
Practice Areas
Bar Memberships
State: Maryland
Date Admitted: 1987
State: District of Columbia
Date Admitted: 1993
Professional & Civic Activities
American Academy of Matrimonial Lawyers Maryland State Bar Association
Bar Association of Montgomery County
Women's Bar Association
Court Admissions
Court: Maryland
Date: 1987
Court: District of Columbia
Date: 1993
Education
School: Mount Vernon College
Degree: B.A.
Major: Public Affairs & Government and Communications
Honors: cum laude
Year Graduated: 1980
Honors
Fellow of the American Academy of Matrimonial Lawyers
Beverly A. Groner Family Law Award for dedication to the practice of family law and for exemplifying the highest professional standards during a distinguished career
Dorothy Beatty Memorial Award from the Women's Law Center of Maryland
Rita C. Davidson Memorial Award from the Women's Bar Association of Maryland
Fellow of the Maryland Bar Foundation
President, Women's Bar Association, Montgomery County Chapter
Recognized by the Catholic Charities Legal Services Network for outstanding pro bono service
"Casper R. Taylor, Jr. Founder's Award" from Speaker of the House, Michael E. Busch
Print this Bio