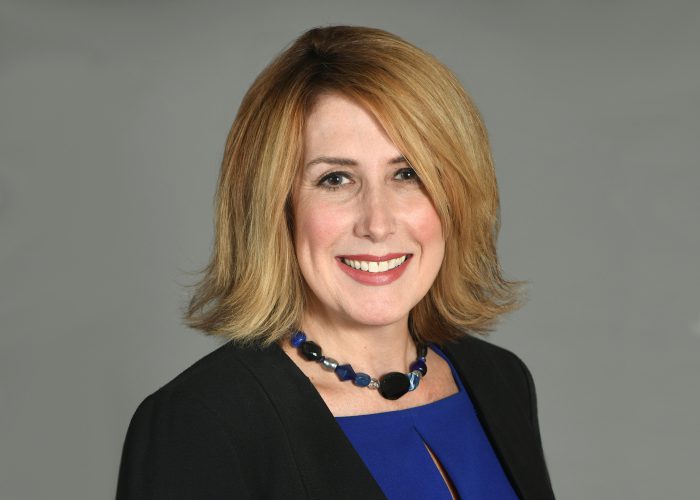 Margaret "Mimi" Teahan
Partner
Margaret "Mimi" Teahan has extensive criminal defense experience and has tried hundreds of cases to verdict in Maryland courts. For over twenty years, she was a trial attorney with the Maryland Office of the Public Defender, having served in Baltimore City District and Circuit Court from 1995 – 2002, Washington County Circuit Court in 2003 and Frederick County Circuit Court from 2003 – 2017. Mimi also represented her agency in the Maryland General Assembly, testifying regularly before committees in both the Maryland Senate and the Maryland House of Delegates. Mimi's practice now focuses on criminal, traffic, and family law matters.
Mimi holds memberships in the Frederick County Bar Association and the Maryland State Bar Association. She is a member of the Committee on Laws and the Criminal Law and Practice Section Council, where she was Chair of the Legislative Subcommittee in 2015. She is also a Fellow of the Maryland Bar Foundation. Mimi graduated from Loyola University of Maryland in 1989 and received her Juris Doctor from the University of Baltimore School of Law in 1992. While in law school, she was part of the Trial Advocacy Competition Team. She also represented domestic violence victims as a student attorney in the Family Law Clinic. During her career, Mimi has been a scholarship recipient to the National Criminal Defense College at Mercer Law School in Macon, Georgia, and a grant recipient from the United States Bureau of Justice Assistance, enabling her to attend the Capital Defense Clearinghouse at the Washington and Lee University School of Law. In 2011, she was certified as a mediator by Community Mediation Maryland and served on the Board of Directors of Frederick County Conflict Resolution Center (formerly CALM).
On four separate occasions, the legal community has nominated Mimi to serve as a trial court judge in Frederick County. In 2013, she was nominated to serve as a judge in the Frederick County District Court, and in 2016, she was nominated once to the Frederick County District Court and twice to the Frederick County Circuit Court.
In addition to her professional career, Mimi has long been an active volunteer in the community. As a young attorney, Mimi was a successful playwright. She wrote several plays focusing on criminal justice issues which were produced in Baltimore and Washington DC, including Real Time, which won the Baltimore Playwright's Festival as Best Play in 1996. Mimi also served on the Board of Directors for the Fells Point Corner Theater from 1995-1999. She currently serves on the Board of Directors of the Frederick County Literacy Council. In addition, she has volunteered as a stroke and turn judge for the Frederick Summer Swim League, as a coach with the national running program Girls on the Run, and as a mentor for high school interns through Frederick High School's transition education program. Mimi resides in Frederick County with her husband, John, and her two daughters, Marina and Sofia.
Contact
Location: Frederick Office
Phone: (301) 698-8182
Fax: (301) 698-8182
Practice Areas
Criminal defense
Traffic
Family law
Bar Memberships
State: Maryland
Date Admitted: December 1992
Professional & Civic Activities
Bar Association of Frederick County
Maryland State Bar Association
Maryland Criminal Defense Attorneys Association
MSBA Committee on Laws (2016-2018)
MSBA Criminal Law and Practice Section Council: chair of Legislative Subcommittee in 2015, Secretary/Treasurer 2019-2020.
Fellow of Maryland Bar Foundation
Court Admissions
Court: United States District Court for the District of Maryland
Date: March 2018
Honors
Scholarship recipient, National Criminal Defense College, Mercer University School of Law, Macon, Georgia
Bureau of Justice Assistance Grant Recipient, Death Penalty Defense Clinic, Washington and Lee University School of Law
Print this Bio